Bi-Coastal in 2022: From California to New York and Back Again....
Whether you want a jazz duo for background at a cocktail party
or a big band to dance with, 
in California or New York,
ask me to set it up!
646.884.0505 • Janelle@JanelleJazzSinger.com
Gigs so far in 2022:
• Private Events (Weddings, Country Clubs)
• Ballroom Dance Club Parties
• Non-profit organization fundraisers (Rotary, Knights of Columbus, Boys and Girls Club)
• Political gatherings (Yes, I sing the National Anthem, God Bless America including the intro verse, and America the Beautiful)
• Restaurants whose patrons appreciate and support live music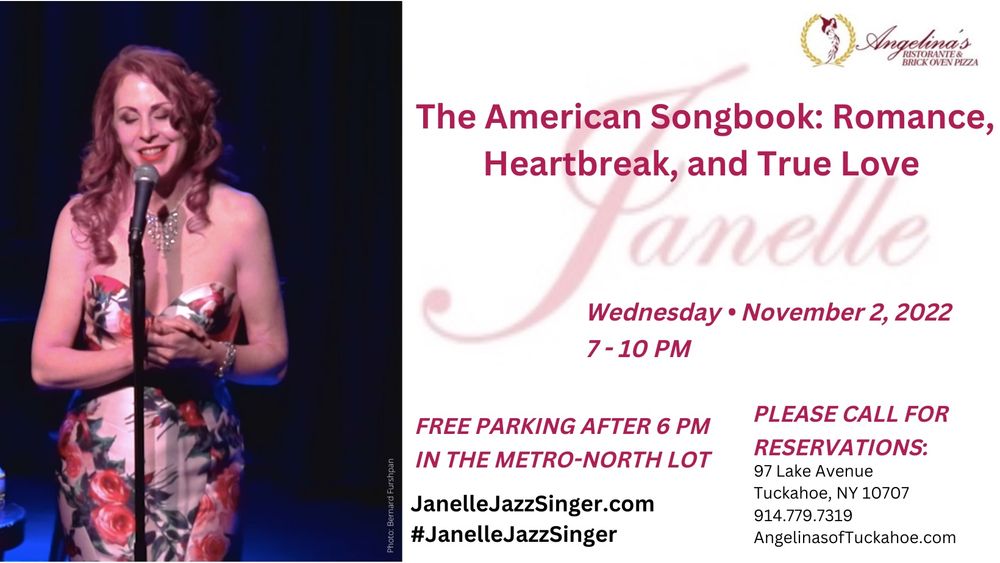 After spending most of my life in Southern California, I moved to New York in 2009 and really settled in when I bought my first "co-öp" apartment in 2015. Outside of the pandemic, I have been performing steadily with some of the best musicians in NYC.
Sometimes in life we have to choose between "A" and "B."
Sometimes we can have both -- and more.
That is why I decided that 2022
is my first BI-COASTAL year!
The main reason is my parents, who are still in California. Like many of us, they aren't getting more young or healthy as time advances. My brother and I are starting to work with our parents to prepare for our roles in assuring that they have the best quality of life possible, for as long as possible.
I plan to  offer my Jailhouse Jazz Program to departments of corrections here in California, and also to youth organizations I've been serving in New York (e.g., the Boys and Girls Club).
Of course, weddings and other private parties are starting to happen again -- year-round, everywhere -- so I plan to be very busy all year on both coasts.
Reach out to me at 646-884-0505 or Janelle@JanelleJazzSinger.com
"

Janelle is my favorite redhead, and she sings good too! "
— Henry "The Skipper" Franklin Grammy Award Winner (Grazing in the Grass, 1968); Composer, Band Leader (Double Bass)